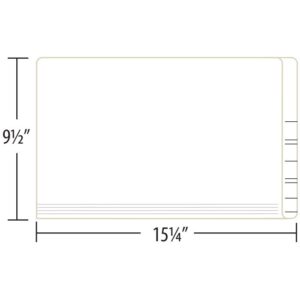 tabZEROfile, White File Folders with Fastener, Legal Size, 14 Pt., Double Ply Full Side Tab, Label Attached (Model #FS2190-CC)
200/carton
9.5″ x 15.25″ folder dimensions to fit legal size documents
High quality 14 pt.white file folder with a 2″ bonded fastener installed in position 1 and an attached label.
These affordable, 100% recyclable file folders are made from certified products from well-managed forests
tabZEROfile folders have a full, double reinforced side tab for extra strength
CN1228-10 white legal file folder with fastener installed and custom coding of 1 Customer supplied and 7 labels. Sample 345 LA 0 1 YY NNNN NEW DOCKET
Please enter the label information in the "Label" area below in this format AA NN YY NNNN, where A represents an alpha character, N a number and Y a year.
$221.11